Single-family homes are great properties to live in. But for low-income families, rent for this kind of home could be way above what they can afford.  Amazingly, there is a hack to get past this. In this post, we take a look at Section 8 housing vouchers and how low-income families can find single-family homes that accept section 8.
Let's get right into it.
What is Section 8?
Section 8 (as many call it) is a federal government program aimed at providing safe housing to some individuals in the United States. These individuals are mostly low-income families, veterans, disabled people, and senior citizens.
When it comes to section 8, 'Housing Choice Voucher Program' (HCVP) would be a more appropriate tag. But I guess we would just have to stick with section 8 which is more popular.
Although this program is a federal program, it is however run by local authorities through the U.S. Department of Housing, Urban, and Development (HUD).
What Makes Section 8 Housing Program Popular?
The section 8 program is pretty unique and popular among low-income families for several reasons.
Even though there are qualifying conditions required to benefit from this program, section 8 allows its beneficiaries to go for the very kind of apartment they desire. This could even be single-family homes.
Do you know why?
Because the government takes up the payment for a chunk of the rent; while the beneficiary offsets the difference.
This way, individuals selected for the housing assistance program can henceforth go for an apartment they can pay for after the government has done its part.
Well, that's one big reason which makes Section 8 popular among renters. But for landlords, the reasons are very different.
To better understand what I am about to explain, I need you to put yourself in the shoes of a landlord who accepts Section 8 tenants.
One of those things which you can be sure about as that landlord is that your rent would always come in when due… at least you can be certain about the part expected from the government.
Another benefit of accepting section 8 tenants as a landlord is that your apartment would always be occupied. And this means a year-round flow of income.
However, there are situations where a section 8 landlord might still have to deal with inconsistent payments from the tenant.
Read Also: Section 504 home repair grants program
How to Apply for Section 8 Housing Voucher
So you have heard or read about section 8 housing and decided this is the path you want to tow in your search for a single-family house.
The next step, therefore, is to apply for the voucher. But how or where do you get to do this?
Very easy. Just take a drive down to your local housing authority to tell them you are interested in the Section 8 Housing voucher.
While at the local housing authority, you should however be prepared to find out that you might have to be placed on a waitlist.
Things to note about the waitlist
You need to have a functional email address so you can receive information on openings
If you are flexible on where you could love, then you may want to get on several waitlists
You would need to fill out a mailing list to receive mail. For this, you may want to use a friend's address or a local church's address in case you do not have a stable accommodation
While you may want to expedite your stay on the waitlist, paying money to anyone to have this done would be a dead end
One way to get up the waitlist ladder is to get a doctor to write to the local housing. This would however only apply if you have certain health conditions which would be mitigated by having a better accommodation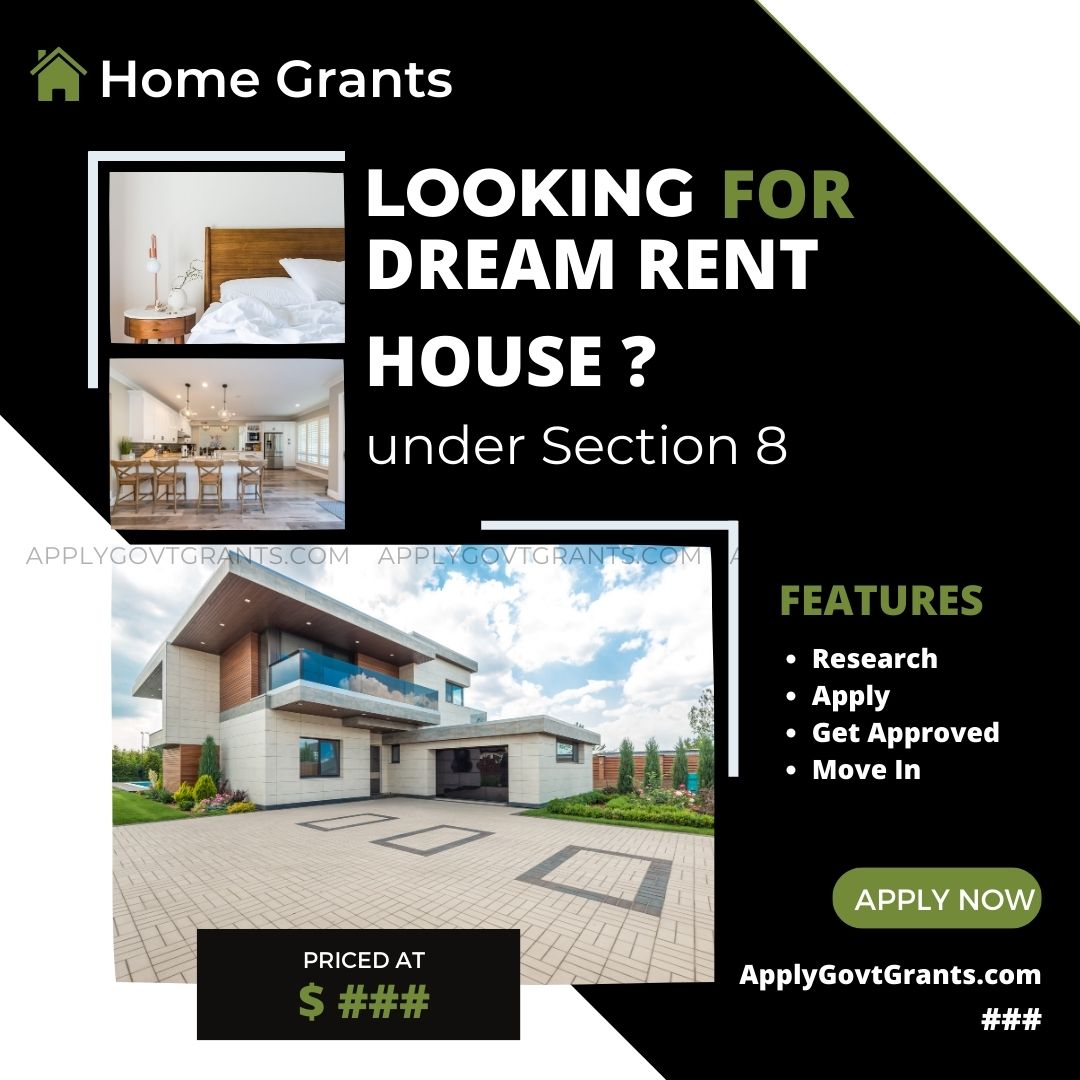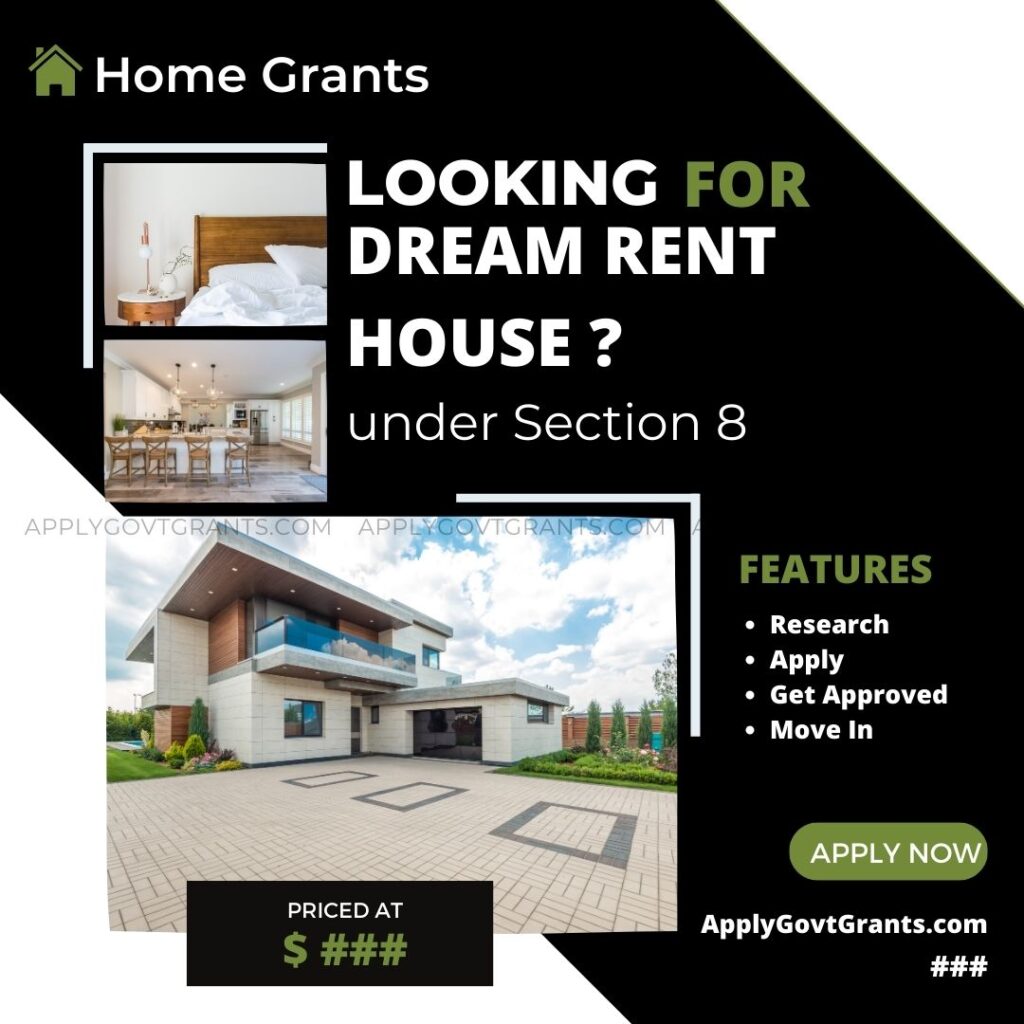 What Am I Supposed to do When my Section 8 Application Gets Approved?
It has been a few weeks or months of having to wait to know the outcome of your section 8 application. The result is finally out, and you have been selected to receive a section 8 voucher.
Check Also: Free Kitchen Appliances For Low Income
You are exhilarated! But what happens from this point is the next big question.
Here are a few things you should do:
Ask questions: this is a very crucial step in your journey to finding an apartment with your section 8 voucher. You may want to even ask the agents at the local authority when they hold their walk-in days. On such days, you should get good attention to your questions
Be time conscious with your paperwork: There would be quite some paperwork to get done after your approval. Missing out on the slated dates could lead to some delay in the process of finding apartments that accept section 8. And I'm certain you don't want to get caught up in such a mess
Attend your in-person briefing: It is kind of mandatory for all local authorities to hold an in-person briefing with selected applicants. Although the modalities may differ from one local authority to another. It is however important that you do not miss the date scheduled for your briefing
How to Find Single-Family Homes for Rent that Accept Section 8 Vouchers
Great! You have gone through the briefings, asked the questions and finally have your section 8 voucher.
This next step seems to however be the most important. This is where you have to put in all the work to find that single-family home that is willing to accept your section 8 voucher.
But where are you supposed to start your house search?
Guess that's the question rumbling down in your stomach right now.
Here are some tips to get this done effectively:
Document everything during the house search
this may not seem to be a very important process in your search for a house that accepts section 8. But the experiences of some other individuals have shown that having an explicit for everything that happens before you finally get a house is important.
You are to document details such as the apartments you checked out; the date, time, and venue of the meetings you had. It would also be great to note the name and job titles of the individuals you had these meetings with.
One of the reasons this is important is that each beneficiary is given a specified number of days to find an apartment after receiving the voucher.
Search online for houses that accept section 8 vouchers
You may want to start your search by going through HUD's compilation of houses that they have worked with. You could find houses in your neighborhood that are vacant and open to Section 8 applicants.
Some other online platforms that you may want to check out are Facebook Marketplace, Zillow, Rently, and many others. The chances of finding section 8-friendly apartments are pretty high on these platforms.
But also remember to document even the houses where your application is denied.
Frequently Asked Questions (FAQs)
Who qualifies for a Section 8 Housing voucher?
Section 8 housing vouchers are mostly for low-income families, veterans, and disabled individuals. You however may need to visit your local housing to know the eligibility requirements for your state.
For how long does a Section 8 voucher last?
The program allows beneficiaries to continue to use a section 8 voucher for as long as they remain eligible based on their income level
Can a Section 8 tenant be evicted?
A landlord still holds the right to evict a section 8 tenant for reasons such as default in paying rent and any other. The due process of evicting tenants must however be followed for this to be done     
What is the easiest state to get Section 8?
From our research, we found South Dakota to be the easiest state to get a Section 8 voucher
Conclusion
Section 8 is one housing assistance program that is of great benefit to low-income families who cannot have to pay up the full rent for single-family home units. But with assistance from the government, both the landlord and the tenant can live happily knowing that the government would pay its portion.
In this article, we have also seen how individuals can apply for a section 8 housing voucher, what they should do when on the waitlist, and when finally accepted. With all of these steps duly followed, finding single-family homes for rent that accept section 8 should no longer be an issue.