Looking for credit card with bad credit score? Read more option in this situation. Your 3-digit credit score number determines your financial health. lenders use your credit score to determine whether or not to approve your loan or line of credit.
Interest rates will be charged to you depending upon your credit score. Lenders commonly use FICO scores ranging from 300 to 850.
Scores in the range of 300 to 579 are considered bad, while scores in the range of 800 to 850 are considered exceptional.
You can get a credit card even if you have bad credit if you know how to approach it.
Read Also:
Salvation Army Free Furniture Voucher Online
Ways to get $1000 credit limit with bad credit history
How to get free tablet from government 2023?
Get a Credit Card with a Bad Credit Score
It's important to remember a few things when applying for a credit card with a less-than-ideal credit score to establish or rebuild your ratings.
First, think about what type of credit card you'd like to use. Think about whether you want a card that rewards you for purchases or one with a low APR.
Next, think about the credit cards for which you are most likely to be approved. Getting approved for a particular card may require a specific type of credit often specified by the card issuer.
Make sure to look for cards that are a good fit if your credit score is in the "bad" range. So that you don't waste your time applying for cards that you won't qualify for.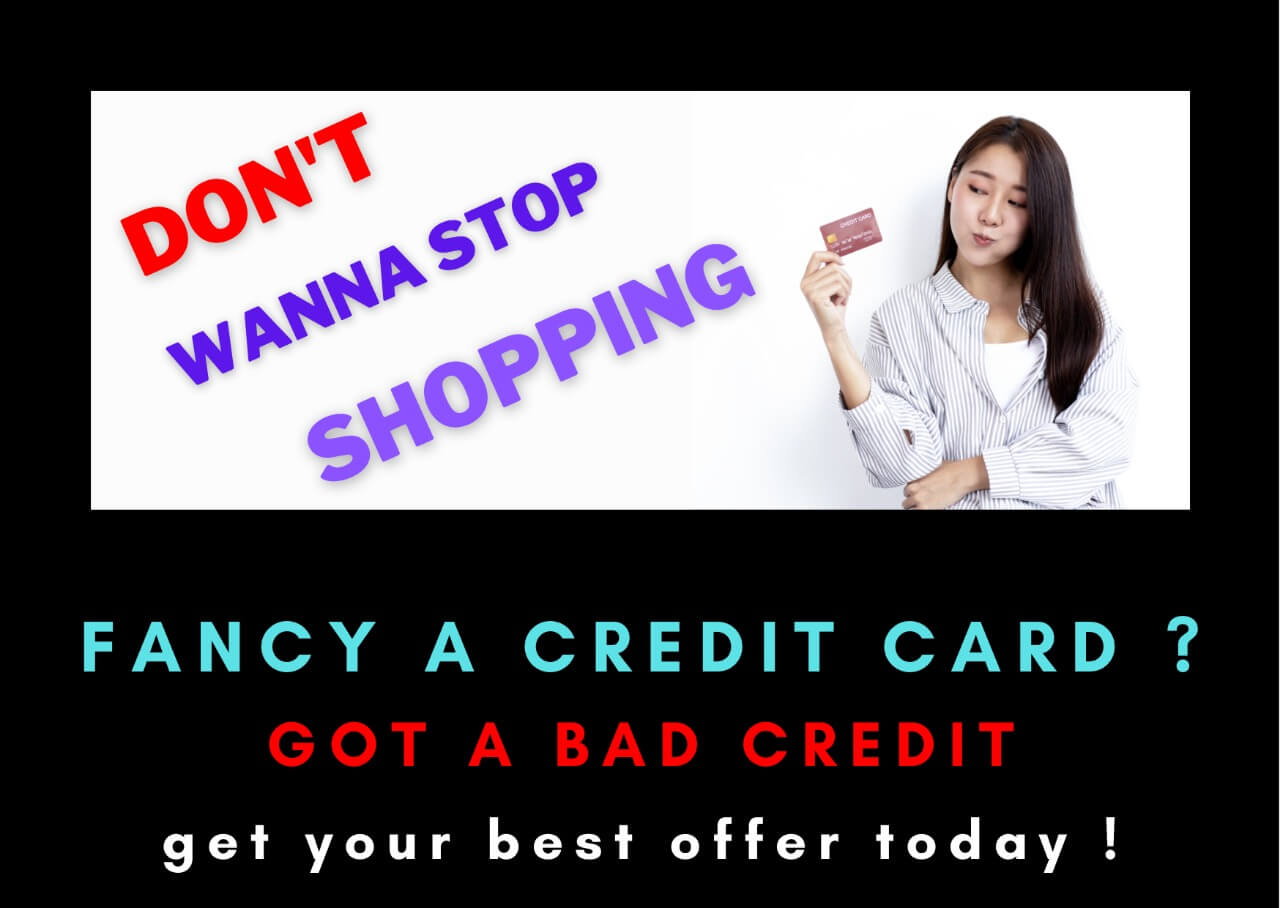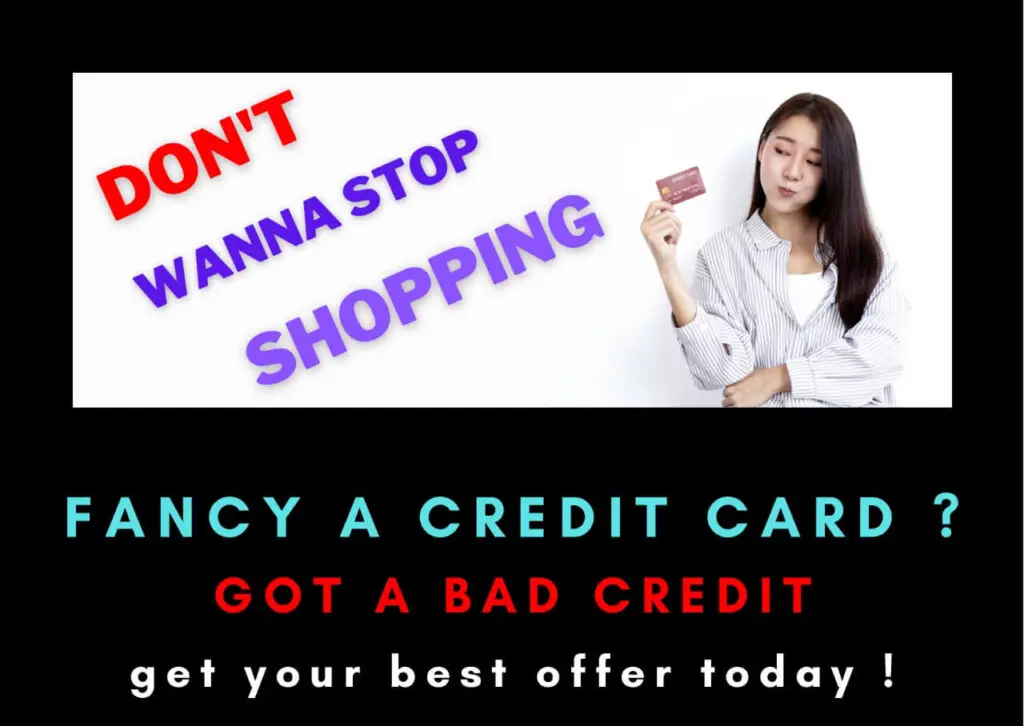 1. Consider a Secured Credit Card
Secured credit cards demand a down payment, which serves as both a security deposit and a credit limit. It may be easier to get a credit card even if you have a bad credit score if you have the money for the deposit (often $200 or more).
Individuals with a poor credit history or no credit history at all may benefit from a secured credit card.
Pros
Even if you have a poor credit history, you may be able to get approved for a secured credit card.
Rewards programs are available on some secured credit cards.
With responsible use of a secured card, you can build a strong credit history.
Cons
Make sure that you have enough cash to cover the deposit
Compared to unsecured cards, secured cards may have higher interest rates and fees.
2. Subprime Cards
Credit cards for people with bad credit (referred to as "subprime") are unsecured. To avoid a security deposit, these may be the best option for you.
However, before applying, carefully review the terms and fees of the card. In addition to annual or monthly fees, some subprime credit cards charge an application fee as well.
If the card issuer doesn't provide excellent customer service, it may be difficult to manage.
Pros
The AvantCard is a secured subprime credit card, and as such, you should exercise caution when considering it.
No foreign transaction fees are included in the $59 per year annual membership fee.
Cons
You can't get the card if you live in states like Colorado, Hawaii, Iowa, and Nevada.
In addition, because of the high annual percentage rate, it is expensive to carry a balance.
3. Try a Retail Store Card
Each retailer has its own set of store cards, whether it's a single location or several. When making purchases at these merchants, you can use your gift cards to earn rewards, discounts, and other perks.
A benefit of a retail store card is that it does not require a cash deposit like a secured card.
Pros
In most cases, it is simple to obtain approval for
Discounts on your first purchase and/or rewards for future purchases are common perks of retail cards.
When used wisely, retail store credit cards can help you build a credit history.
Cons
Regardless of any discounts or rewards you're receiving, the APR can easily outweigh the value of those discounts and rewards.
There are restrictions on where you can make purchases with retail store cards.
4. Consider Becoming an Authorized User
If you have bad credit and want a credit card, you can ask a friend or family member to add you as an authorized user to one of their existing credit cards.
Authorized users can make purchases with the card but they do not have to apply for it under their names or with their credit histories.
If the primary cardholder pays their bill on time and maintains a low credit utilization. Authorized user status can have a positive impact on your credit history.
Pros
By using this method, you can obtain a credit card without having to fill out an application.
You are not liable for any debts incurred through the use of the credit card.
Shop and you may be rewarded for your efforts.
Cons
It's not as powerful as having a credit card under your name to build profile.
Late or default payments from the primary cardholder can hurt your credit history.
5. Adopt Positive Habits to Build Credit
Maintaining a credit-building mindset when using a credit card—whether it's a secured card, a retail card, or you're an authorized user on someone else's card—is essential.
You can do this by doing things that will improve your credit rating like:
Each month, make sure to pay your bills on time.
Maintaining a low credit utilization ratio
You should only apply for new credit if you truly need it.
preserving the use of old credit cards
To raise your credit score, there are many options available to you. As your credit score improves, you may want to consider unsecured credit cards and personal loans as additional ways to borrow money and build credit.
Conclusion
It is possible to use credit cards as a way to build credit and they are also convenient for making purchases and gaining rewards. A credit card account could be a simple way to improve your credit rating and score if you have poor history.
With responsible credit use, you'll be able to build (or re-build) a solid credit score in a short period. There is room for improvement in your credit score because it is lower than you would like it to be. Be aware of the card's interest rate and fees so that you know exactly how much it costs to use it.