Living with a disability can be incredibly difficult, both physically and financially. Fortunately, several government programs and other financial assistance options are available for disabled people to help make ends meet. 
This blog post will explore some of the most common financial assistance programs for disabled people and how they can help. 
Financial Assistance For Disabled People
As a disabled person, you may be entitled to specific financial assistance programs. The availability of these programs will depend on your circumstances and the type of disability that you have. 
Social Security Disability Insurance
Social Security Disability Insurance (SSDI) is a program funded by payroll taxes that provide monthly benefits to workers who have become disabled and cannot work. This includes those diagnosed with physical or mental impairments that are expected to last at least 12 months or result in death.
To qualify for SSDI, you must have worked long enough and recently under Social Security to be insured for disability benefits. You must also meet Social Security's definition of disability, which requires that you cannot engage in any substantial gainful activity due to a medically-determinable physical or mental impairment. 
Read Also: How Can I Get Free Money From Government?
Once eligible for SSDI, you can receive a monthly benefit from the Social Security Administration (SSA). The amount of your SSDI benefit depends on how much you have earned during your working years and will increase if you have worked longer. In addition to the monthly cash benefit, you may also be eligible for medical coverage under Medicare after you have received SSDI benefits for two years.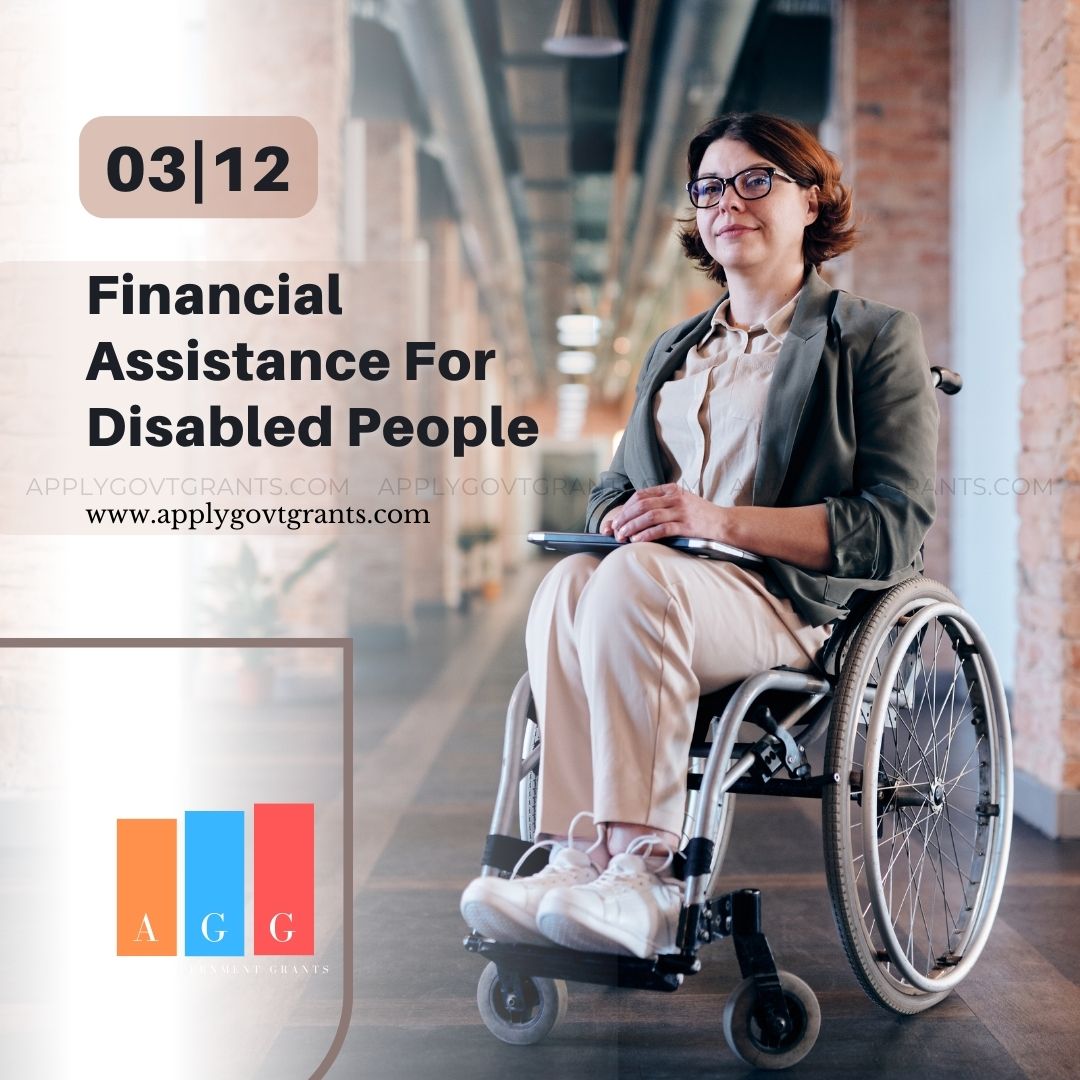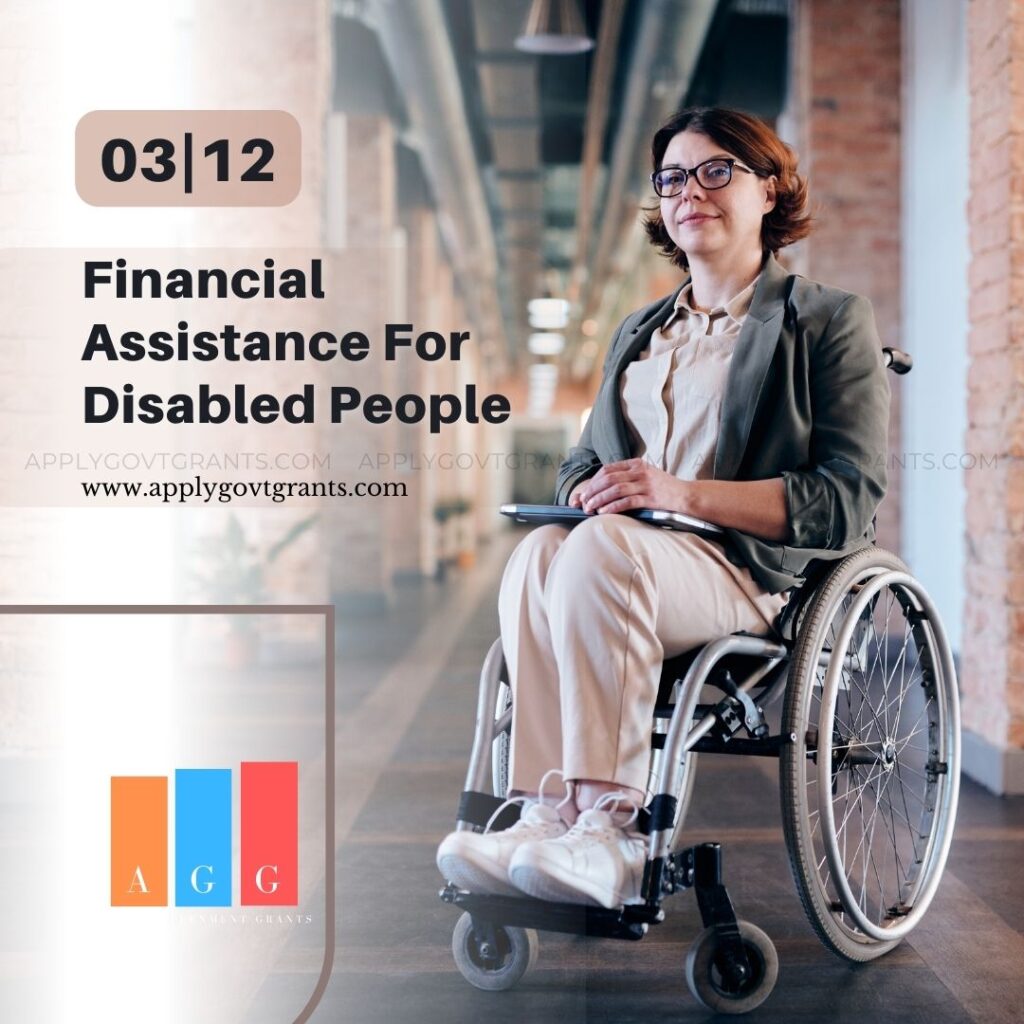 Supplemental Security Income
Supplemental Security Income (SSI) is a government program that provides monthly financial assistance to disabled people with limited income and resources. 
To qualify for SSI, an individual must be over 65 years old or have a disability as defined by the Social Security Administration. Additionally, they must meet specific income requirements and have limited resources such as bank accounts, investments, and real estate.
Read Also: Get Government Grants For Sober Living Homes
If you're eligible for SSI, you may receive a monthly cash benefit to help pay for basic needs like food, clothing, and shelter. The benefit amount varies depending on your living arrangements, living costs, income, and resources. In addition to the monthly benefit, SSI also provides Medicaid health coverage.
There are also other programs available to supplement SSI benefits. This includes housing assistance, vocational rehabilitation services, and educational assistance. If you're interested in learning more about these programs and how they can help you, it's essential to contact your local Social Security office for more information.
Veterans' Benefits
Veterans of the U.S. armed forces may be eligible for a wide range of financial assistance programs to help them manage their disability and their daily lives.
The Veterans Administration (VA) provides various benefits to eligible veterans, including cash payments and health care services. Cash benefits include Disability Compensation, which is paid monthly to veterans with a service-connected disability, and Special Monthly Compensation, which is paid to veterans who have suffered a significant loss of use of one or more extremities. Health care services include hospital care, mental health care, rehabilitation services, and home care.
If you are a veteran diagnosed with a disability, finding out what benefits you may be eligible for and how to apply for them is essential. The VA website provides information on how to apply for benefits and how to contact your nearest VA office.
State Vocational Rehabilitation Services
State vocational rehabilitation services provide financial assistance and training to individuals with disabilities looking for a job. These services can include job-readiness training, job placement, and on-the-job training. They may also provide help with transportation and workplace modifications needed to make a job accessible. 
To be eligible for state vocational rehabilitation services, you must be able to benefit from the services, meaning that your disability must not prevent you from working. You must also demonstrate that you need these services to become employed or keep your current job. 
Once approved for these services, you will work with a vocational rehabilitation counsellor to create a plan that fits your goals and needs. This plan may include education and training, job search assistance, and other services to help you reach your goals. Vocational rehabilitation counsellors will also provide support and guidance throughout the process. 
Housing Assistance
If you are a disabled person, several housing assistance programs are available to help you. The Department of Housing and Urban Development (HUD) offers a variety of programs that can provide financial assistance for housing needs. 
This Program provides rental services to low-income families, elderly individuals, and people with disabilities. This Program allows participants to choose their Housing, including single-family homes, townhouses, and apartments. Participants receive a voucher from HUD that covers part of their rent.
The Supportive Housing for the Elderly Program provides rental assistance to elderly individuals with disabilities who require supportive services to live independently. The Program provides rental subsidies for low-income seniors and disabled persons who cannot live independently without the help of supportive services.
Medicaid and Medicare
Medicaid and Medicare are government programs that provide health care coverage for people with disabilities. Medicaid is a public health insurance program for individuals and families who meet certain income and asset requirements. 
It covers medical expenses, including doctor visits, hospital, and nursing home care. Medicare is a federal health insurance program available to those 65 years or older and some people with disabilities. It covers hospital care, skilled nursing facility care, home health services, durable medical equipment, and other medical services. 
Medicaid and Medicare can help disabled people pay for medical services such as doctor visits, hospital stays, nursing home care, home health services, and certain medical supplies. Depending on your financial situation, you may qualify for either Medicaid or Medicare. 
Conclusion
The financial assistance available to disabled people can be an invaluable resource, helping to cover the cost of medical care, therapy, Housing, and more. While applying for benefits can be difficult and time-consuming, it can be worth it. It's essential to research your options thoroughly and make sure you understand what's available. Talk to a knowledgeable professional to ensure you fully understand your situation and the steps you need to take to obtain the benefits you are entitled to. With the right help and resources, you can secure the financial assistance you need to live a whole and productive life.